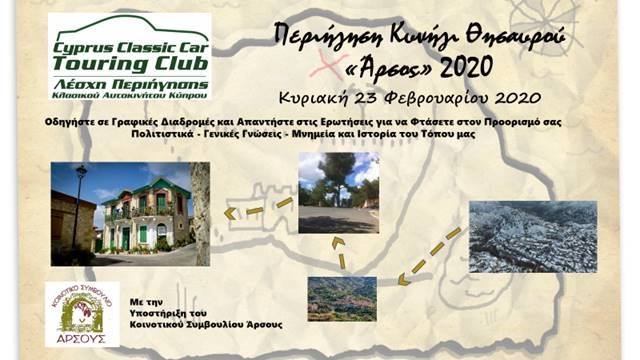 We start at 10 am from Caffe Nero in Engomi and with the help of cultural and other questions, we head to the Pitsilia area.
After passing from Karvounas we follow the road to Pera Pedi, Mandria, Agios Nicolaos and Arsos where the local Council will welcome us.
Then we will have lunch at the Arsos Cafe Restaurant. An award ceremony for the Treasure Hunt will follow.