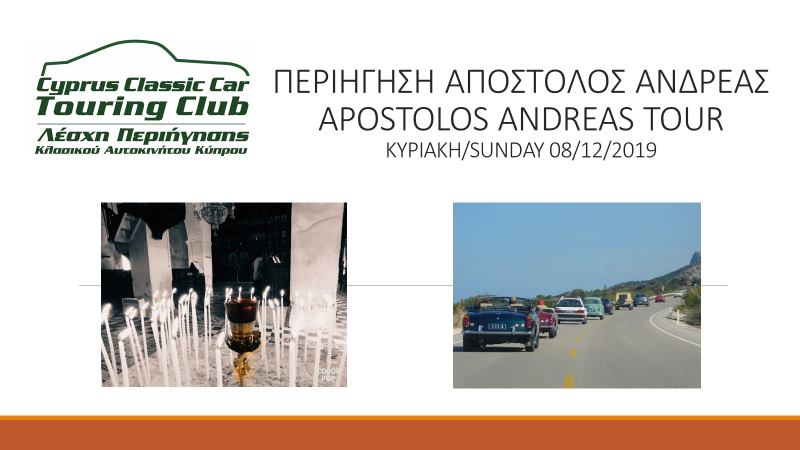 For the third consecutive year, our Club organizes the "APOSTOLOS ANDREAS" Classic Car Tour on Sunday, December 8, 2019. The event is organized in cooperation with the Chairman of the local Council of Rizokarpaso village and will give participants the opportunity to visit the monastery on the occasion of the Apostle's annual festival.
The tour will start at 8:30 in the morning from NERO Cafe on Griva Digeni Avenue in Engomi, Nicosia. We will follow the route from Ayios Dometios crossing, towards the North side of Nicosia, to Lefkoniko. Then we will cross Pentadaktylos mountain near Akanthou and we will take the road to Karpasia peninsula from the north coast of the island.
Of course we will visit the Monastery of Apostle Andreas and the church of Our Lady of Afendrika. Upon completion of the journey, all cars will arrive at a local restaurant in Rizokarpaso for lunch. The tour will take us back to Nicosia in the afternoon.